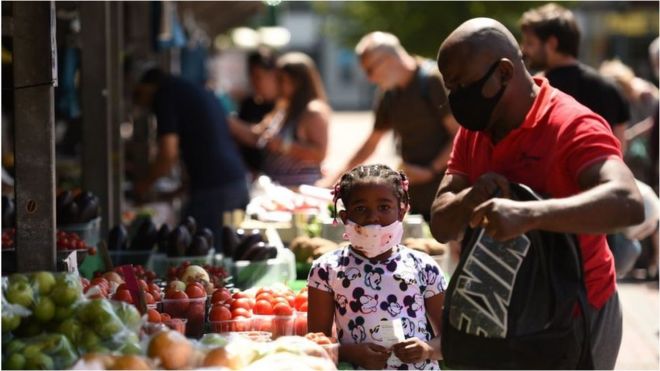 Lockdown is starting to ease.
Across the UK we can meet more people, while in England some children are back in school and car showrooms and open-air markets have reopened.
But some scientists, even those advising government, have been in mutinous mood - saying ministers are acting too soon.
And the lifting of restrictions has been described as a "dangerous moment" even by England's deputy chief medical officer.
So how perilous a position are we in?
Things are far better than when lockdown came in.
There were an estimated 100,000 new infections every day in England on 23 March, the day when Boris Johnson announced strict curbs on our daily lives.
That compares with around 

8,000 daily infections

 at the moment.
"It's somewhere in the range of 10-fold fewer, but that's still considerable," Dr Adam Kurcharski from the London School of Hygiene and Tropical Medicine told the BBC.
The speed at which the virus is spreading is also much slower.
The R number - the average number of people each infected person passes the virus onto - was around three when lockdown came in.
That meant 10 people were passing coronavirus onto 30 others.
Now the R is around 0.7-0.9, meaning 10 people would be expected to pass it onto around eight others.
Read and follow the details at pg slot