Hello,
Here is the setup of my living room (I have a ZBOX ID-80-E too):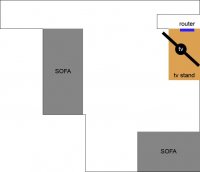 1) I would like some advice on buying an audio system (5.1 or 7.1), I have a budget of most € 200!
2) What is the best setup for my living room? Where should I put the speakers, ... ?
About OpenElec:
3) I will install the Eden Build, could I once stable version out, do an update without reinstalling everything?
Thank you.