07-30-2013, 11:59 AM (This post was last modified: 07-30-2013, 12:11 PM by GrimGriefer.)
Hey everyone,
So if any of you have stumbled across my
thread
about my problems with bitstreaming HD audio sources to my Onkyo amps will know that in summary my Shuttle XS35GTV2 with an nVidia ION2
would
bitstream HD sources using release candidate version 2.99.2 to my Onkyo HTX22HDX amp but every subsequent version after that
wouldn't
. My Intel NUC also
wouldn't
bitstream to the HTX22HDX either but the weird thing was both devices
would
bitstream HD audio my other older Onkyo HTX22HD no matter which version was used.
So anyway, after weeks of reading countless forum posts I learned more about the handshake between devices known as the
EDID information
that basically tells a connected device what audio formats, audio channels and display resolutions the amp supports. Thanks to user
Duren
, I found a
guide
to extracting the EDID information from your amp using nVidia hardware such as the ION2 and OpenELEC (
Note:
if there are guides on how to do this on other platforms in OpenELEC I'm sure others would be grateful if you could post in this forum thread).
The guide also states how to point the Xorg.conf to a specific EDID.bin file stored on your OpenELEC shared folder such as the ConfigFiles folder (eg \192.168.1.2Configfiles) rather than accepting the info it receives from the amplifier. When I extracted the EDID info for my HTX22HDX and tried using it from the EDID.bin file in OpenELEC it unsurprisingly had no change to my problems. This is what would appear in the audio settings in my OpenELEC install.
OpenELEC v3.15 with Shuttle XS35GTV2, Onkyo HTX22HDX & HTX22HDX EDID.bin file.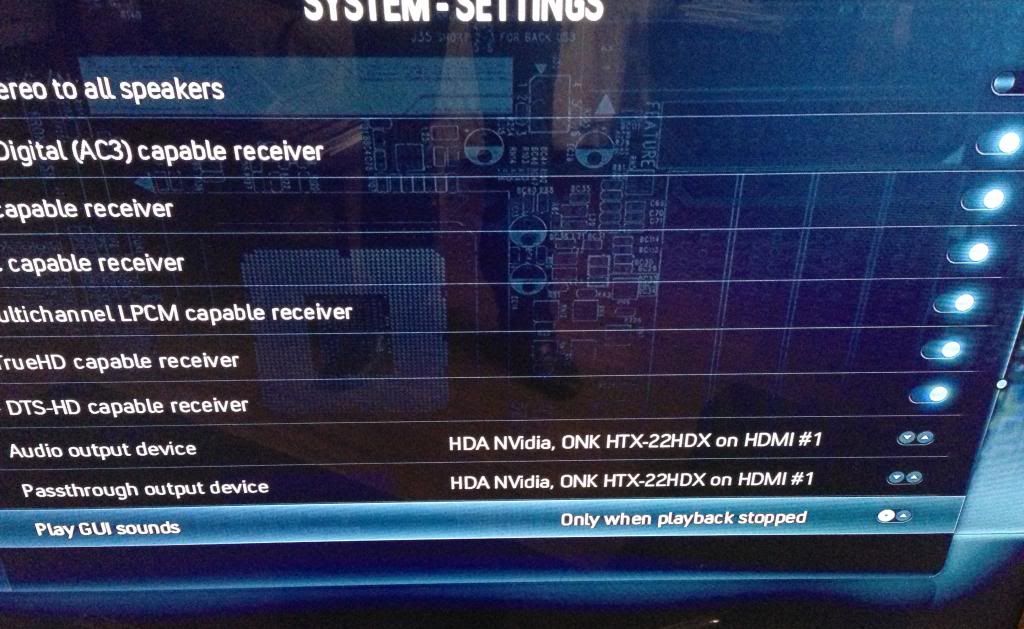 The next thing I did was use the same process to extract the EDID information from the older Onkyo HTX22HD that I know works with all of my devices and versions of OpenELEC. Now seen as these two devices are very very similar I decided to take the EDID.bin file HTX22HD and use it on the HTX22HDX. To do this I simply turned on the HTX22HDX and replaced the EDID.bin file in the ConfigFiles folder already mention with the EDID I had just extracted from the older amp and then rebooted. Upon the reboot I checked the audio settings again and this was what I found.
OpenELEC v3.15 with Shuttle XS35GTV2, Onkyo HTX22HDX & HTX22HD EDID.bin file.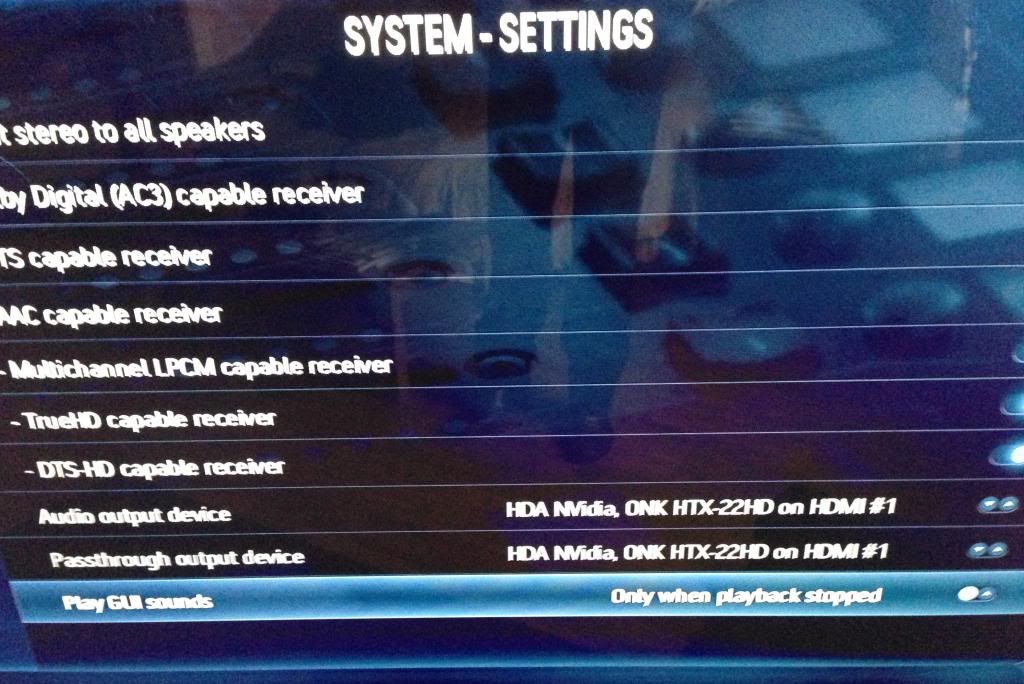 Next I tried to play some HD audio samples I found from
Demolandia.net
and guess what.....THEY WORKED!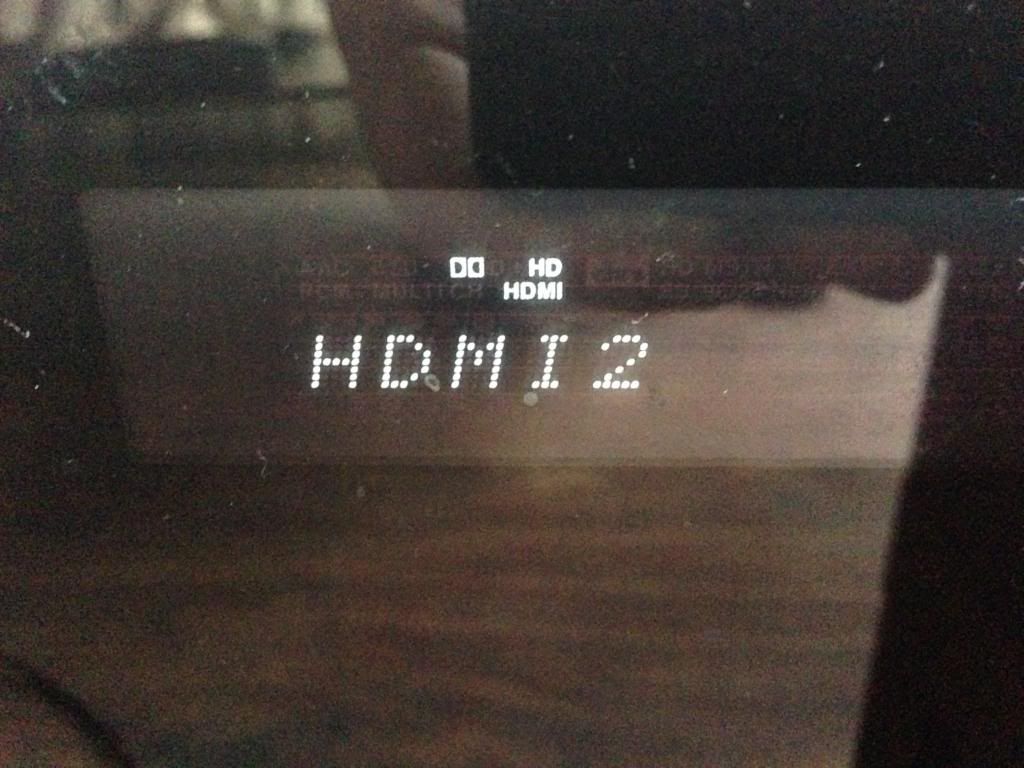 So now I know there is definitely something in the EDID.bin file from the HTX22HDX and OpenELEC that is preventing HD audio bitstreaming and I would rather work out what that was instead of using the EDID of another device (no matter how similar they are).
Eventually I came across
this
forum post on the XBMC forums from a user named golddk that stated:
Some Onkyo receivers have this bad EDID. The fix is to have 7.1 in EDID instead of 5.1, then DTS HD and TrueHD is working. (and this is strange, the reciver is only 5.1
)
In post he also mentioned
Then edit it with EDID manager and in Speaker Allocation Data Block (SADB) add Rear Left Center/Rear Right Center Audio Channel (RLC/RRC) to EDID, for me i changed 0F to 4F
.
This got me thinking that I need to investigate the two EDID.bin files to check out if there are differences like he mentioned in his post. To open and view the EDID.bin file I used a program called EDID Manager which can be downloaded from
here
and looked specifically the SADB info in the full view tab and sure enough this is what I found.
Onkyo HTX22HD EDID.bin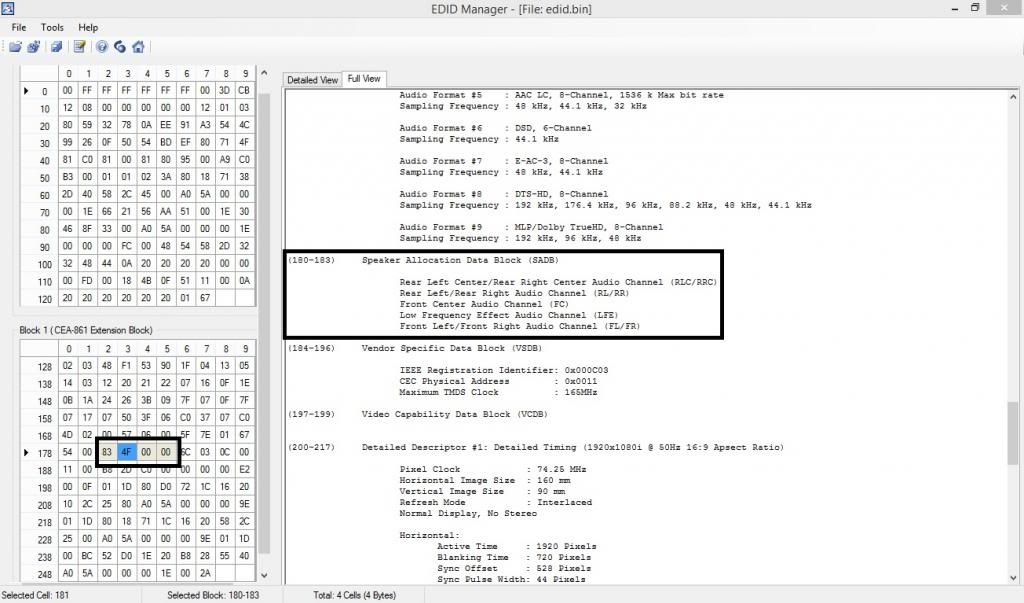 Onkyo HTX22HDX EDID.bin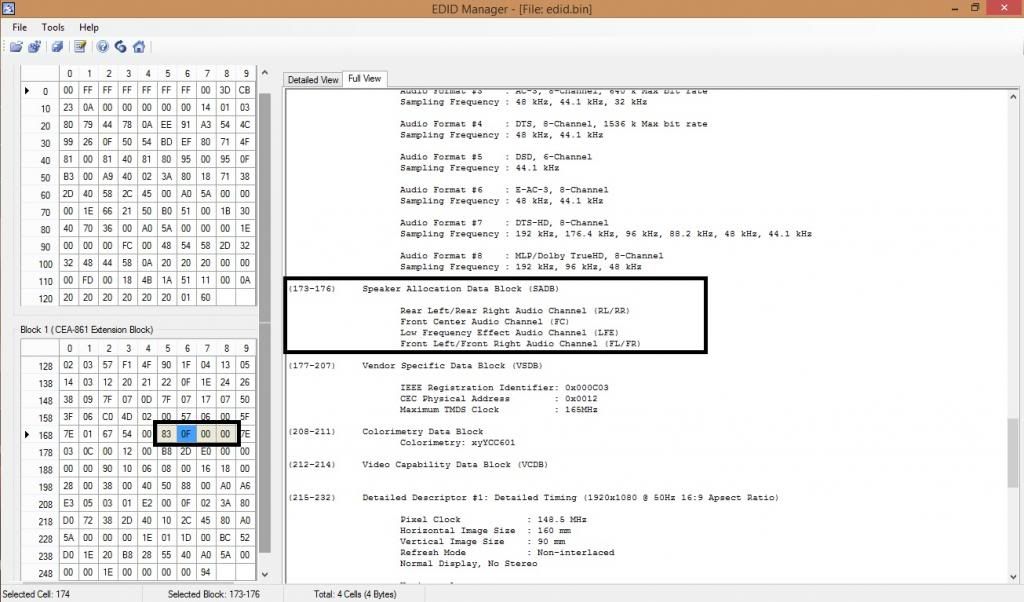 Onkyo HTX22HD EDID.bin
Onkyo HTX22HDX EDID.bin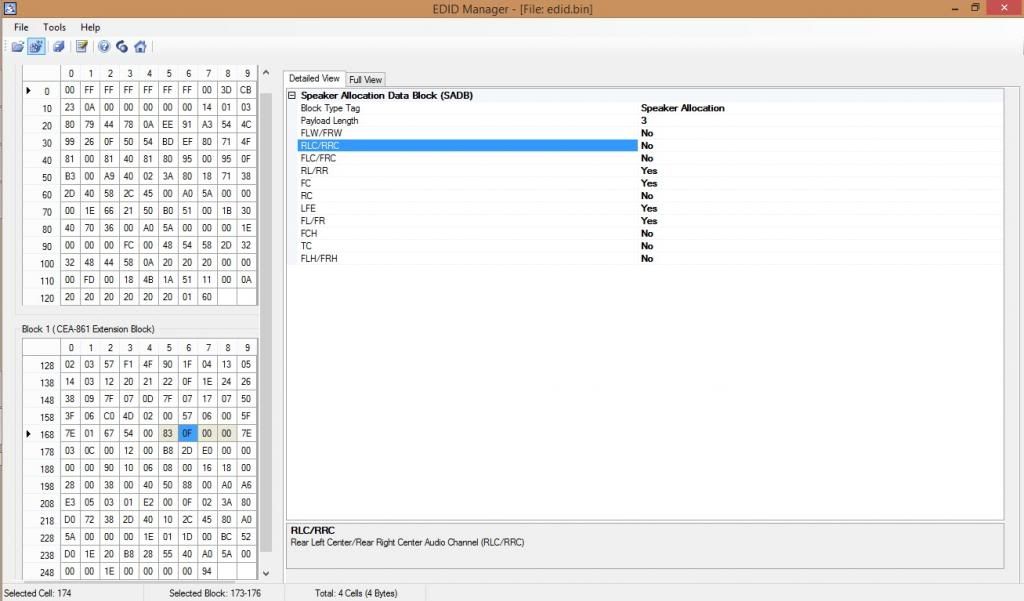 Just as golddk had mentioned the Rear Left Center/Rear Right Center Audio Channel (RLC/RRC) channel information was not evident in the EDID.bin for the HTX22HDX so it was time to try and modify that. First thing make a note of the EDID version which can be found in EDID Manager here and then close the program.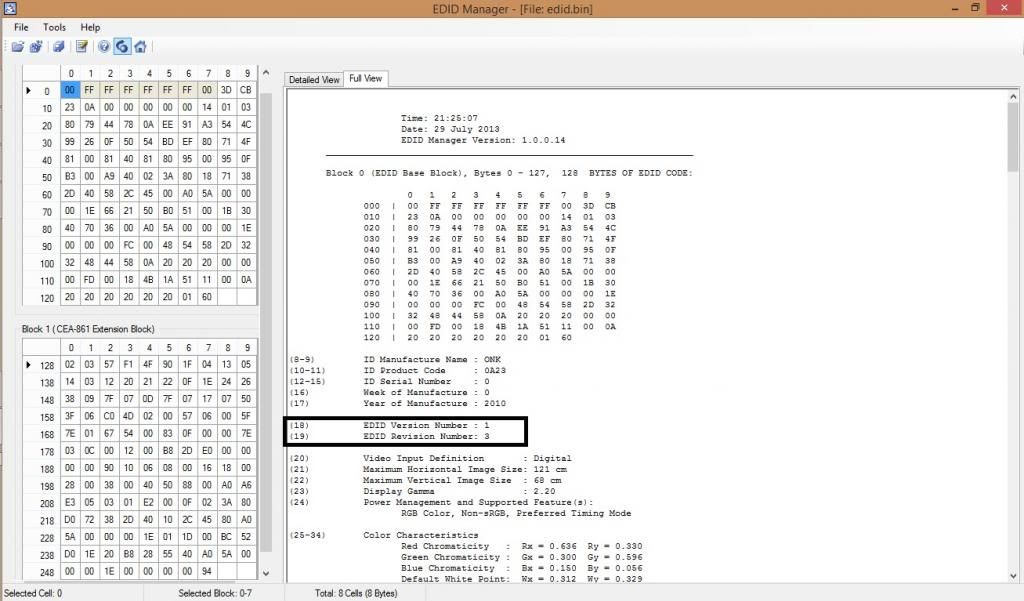 You will need to download a program called E-EDID Editor from
Deltacast.tv
.
When you start it and open your EDID.bin navigate the tabs as shown here and you will see the channel options defined by the EDID.bin.
(Note: it may ask you what version the EDID.bin is that you are using and you should know that from the previous step.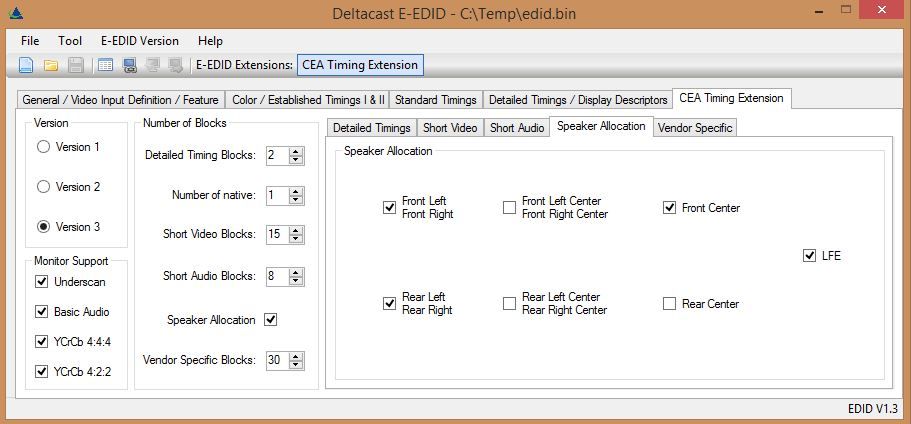 We can see simply that the Rear Left Center Rear Right Center channel is not ticked so simply tick the box and then save the EDID.bin file so it looks like this.
To verify that all is ok, open the newly modified EDID.bin file with EDID Manager again and recheck the same details as before. If it looks like this then everything has be modified perfectly.
Onkyo HTX22HDX Modified EDID.bin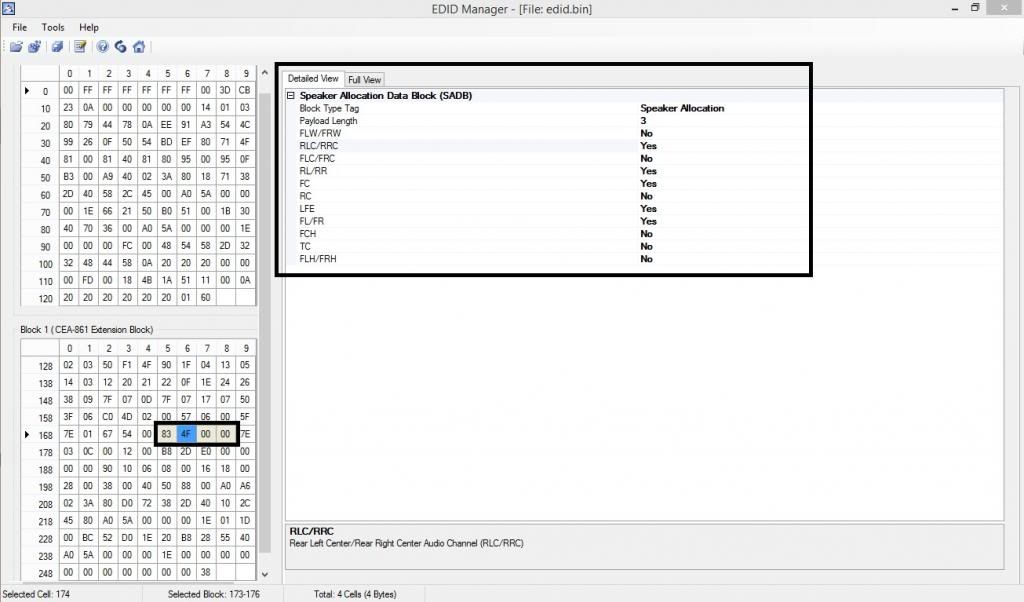 Copy the new modified EDID.bin file over to the ConfigFiles folder on your OpenELEC install and reboot.
Now my audio settings show up as the correct amp and my HD audio bitstreaming has returned. Happy days!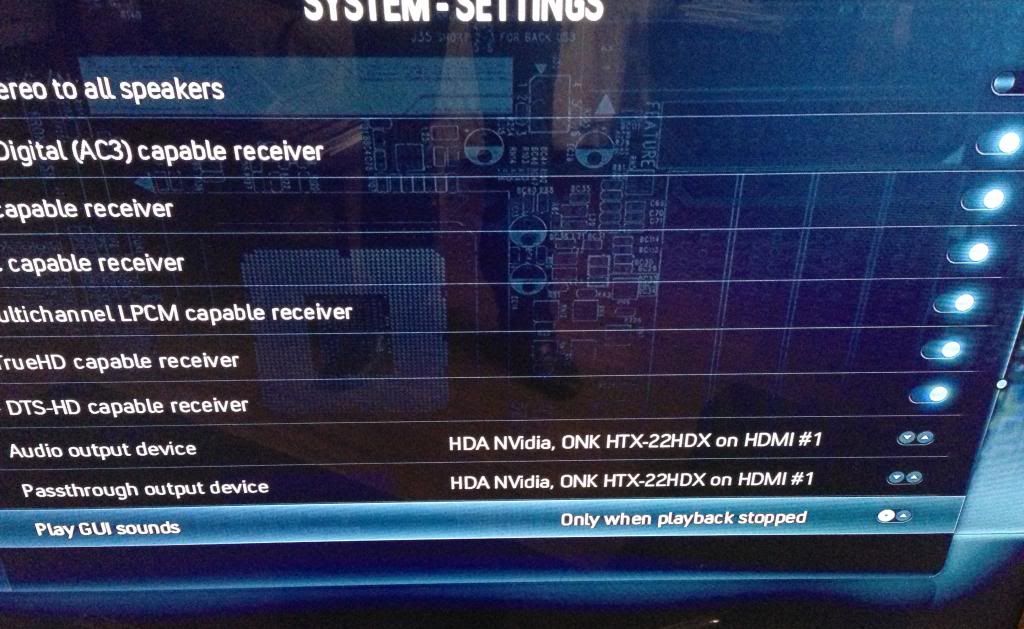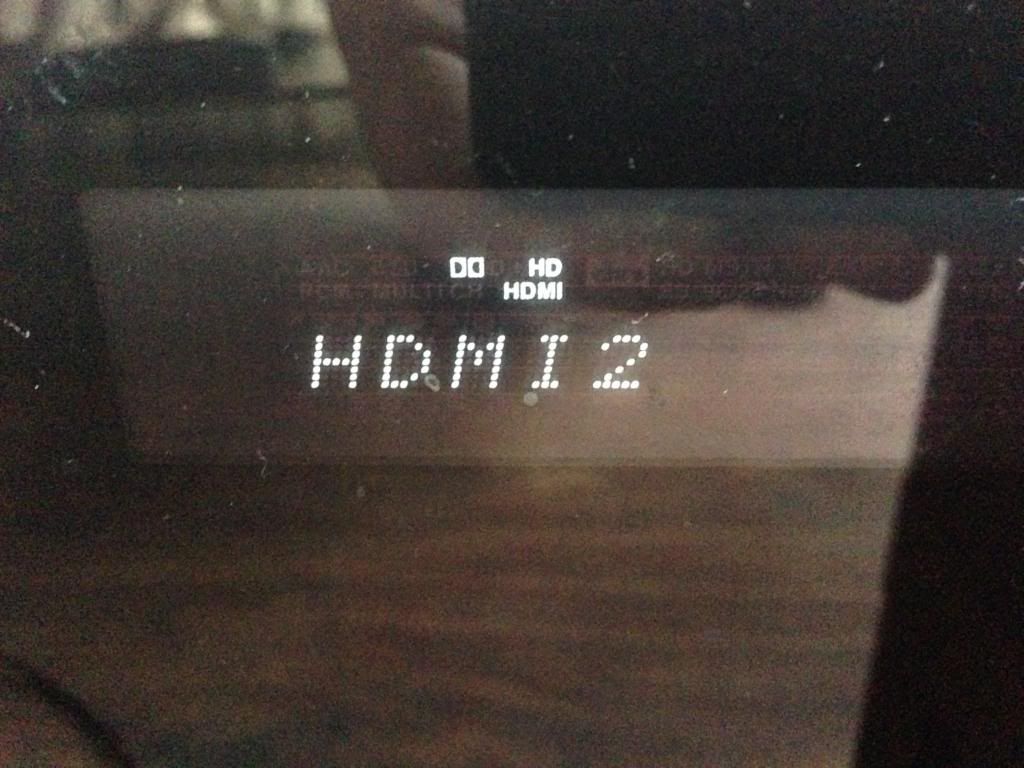 This problem has driven me crazy for a few months now so I hope that this post will help you out of you are experiencing similar problems and save you some time.
I have put the programs used, photos and guides into a RAR file which you can download from
here
.
Password: openelecedid
Issues Still unknown:
1) Is the EDID info being reported incorrectly by the amp or being read incorrectly by the XBMC AudioEngine.
2) What happened after ION64 build 2.99.2 that causes the AudioEngine to no longer recognise the Rear Left Center Rear Right Center channels in the EDID.