Coronavirus: NI care homes 'felt forgotten about' as virus hit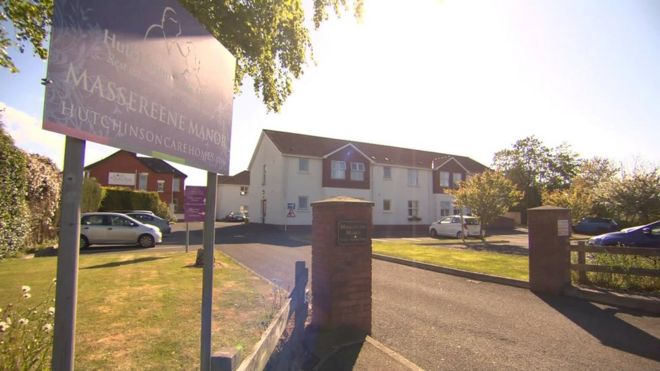 Care home residents and staff felt "forgotten about" at the start of the coronavirus pandemic, 
a manager has said.

Eddy Kerr of the Hutchinson Care Homes group said they struggled to source personal 
protection equipment (PPE) and maintain safe staffing levels.
People were listening but not responding, he said.
The Department of Health rejected the claims, saying support to fight outbreaks had 
always been available.
A spokesperson added that representatives of the care home sector had been involved 
in departmental planning from an early stage.
Mr Kerr was speaking as BBC News NI was given exclusive access inside Massereene 
Manor nursing home in Antrim.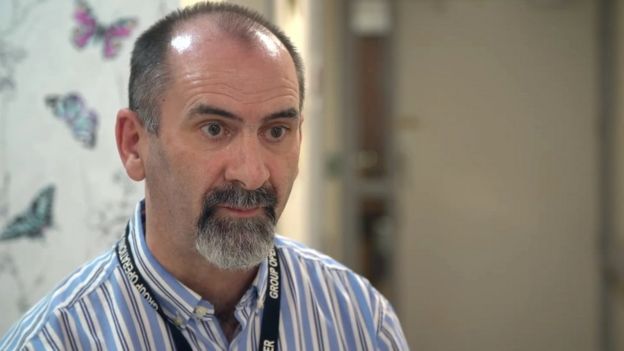 Cameraman John Morrissey filmed for BBC News NI in the 74-bed facility, which specialises 
in caring for elderly patients with dementia and went into lockdown on 23 March.

Mr Kerr, operations manager for seven facilities in all, told BBC News NI that he felt no-one 
in authority was responding to their pleas for help at the start of the pandemic.
He asked: "Is it possible that everyone was so tied up in other parts of the sector, with what 
they were used to dealing with on a day-to-day basis, that we did get forgotten?"
"That sounds a little bit emotive saying we were forgotten, but that's how it felt like in those 
early days."
So far, there have been six confirmed Covid-19 related deaths, but the home believes more 
deaths have yet to be attributed to the disease.

A further 19 residents have tested positive for coronavirus.
According to the latest figures from the Northern Ireland Statistics and Research Agency (Nisra) 
there have been 232 confirmed Covid-19 deaths in care homes across Northern Ireland - 
which accounts for 45% of all coronavirus-linked deaths.
Follow the real-life Covid-19 news here. :
slotxo