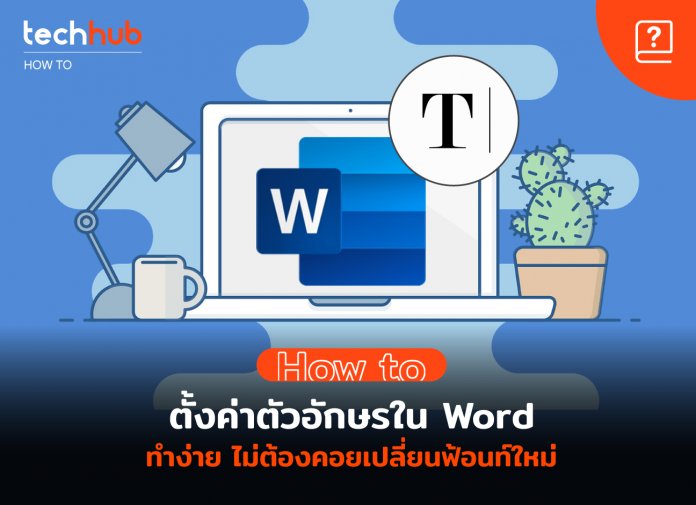 Have you ever had time to print your work ready to open Word, have to sit and set the font to be the way you want it all the time, and sometimes the hurried work starts to get hot?
Techhub has a simple solution (this one is from Insight, because we type in Word a lot). Let us set the font to be the default. How many times will we reopen Word? Same font throughout
How to set the default font in Word
1. Open Word, choose the font that we want to set as the default. I chose TH SarabunPSK in size 20 and in bold type.
2. After receiving the desired font Let us click on the arrow as in the picture below. And then press Set As Default.
3. When you click Set As Default, two options will be given to you, which are
-This document only? Does that mean that we only use the default font for this document?
-All document based on the normal template means to set the default font to every newly opened document. After that, all of our newly opened documents will be in the font we need.
Download for free here : slotxo